Sweet, tart & juicy fruit! Accompanied by some scrambled eggs and whole grain bread, mama's fruit platter is the perfect breakfast accompaniment.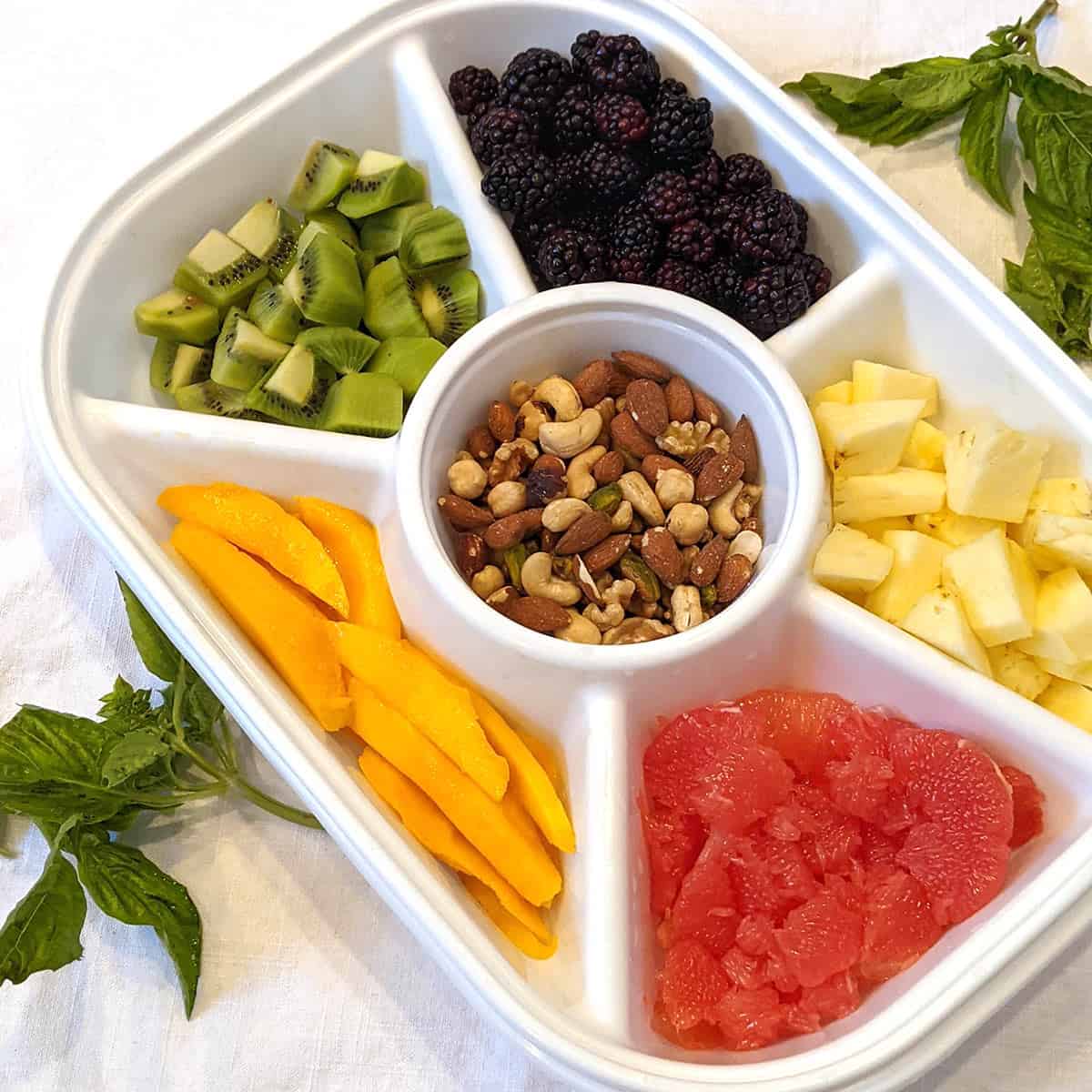 When we're pregnant, food planning is not always at the forefront of our minds. Between the flurry of doctor's appointments and the whirlwind of preparing the household for the new baby, there's more than a few things going on. Mama's fruit platter helps to answer the common question of "what should a pregnant woman eat for breakfast?"!
How to Select Fruits
Fruits provide a variety of vitamins and nutrients that your growing baby will benefit from tremendously. Therefore, pregnant women should be eating some type of fruit every single day.
In Mama's Fruit Platter, we are selecting at least five different fruits, preferably grown in-season, and layering them in a container which can be stored in the fridge for up to a week, depending on the fruits selected.
A Variety of Vitamins and Nutrients
Every type of fruit inherently has a different nutrient profile.
Kiwis are high in Vitamin C and dietary fiber.
Mangoes are a great source of Vitamins A and C, and also contain folate.
Blueberries are high in potassium and are packed with antioxidants.
Citrus and Bananas are two folate-rich options.
The list goes on...
Each species of fruit is a unique parcel of goodness that offers health benefits to your unborn baby. By eating a variety of fruits, we can cumulatively consume the nutrients necessary for optimal health. I cannot overstate this, but variety is essential in pregnancy diet!
Did you know there are 2000 types of fruits available around the world but the western world only uses about 10% of them?!
Some specific fruits are also effective in combatting pregnancy morning sickness. For example, eating bananas and apples may reduce nausea symptoms.
The Importance of Eating Seasonally
If possible, try to select fruits that are seasonal. Eating seasonally means that you are consuming fruits that are naturally grown at that time of year. For example, while pears and cranberries are autumn fruits, strawberries and kiwi are spring fruits. Blackberries and cantaloupes are summer fruits, and clementines and other citrus fruits grow best in winter. However, a lot of growing seasons do overlap as explained in this straightforward guide.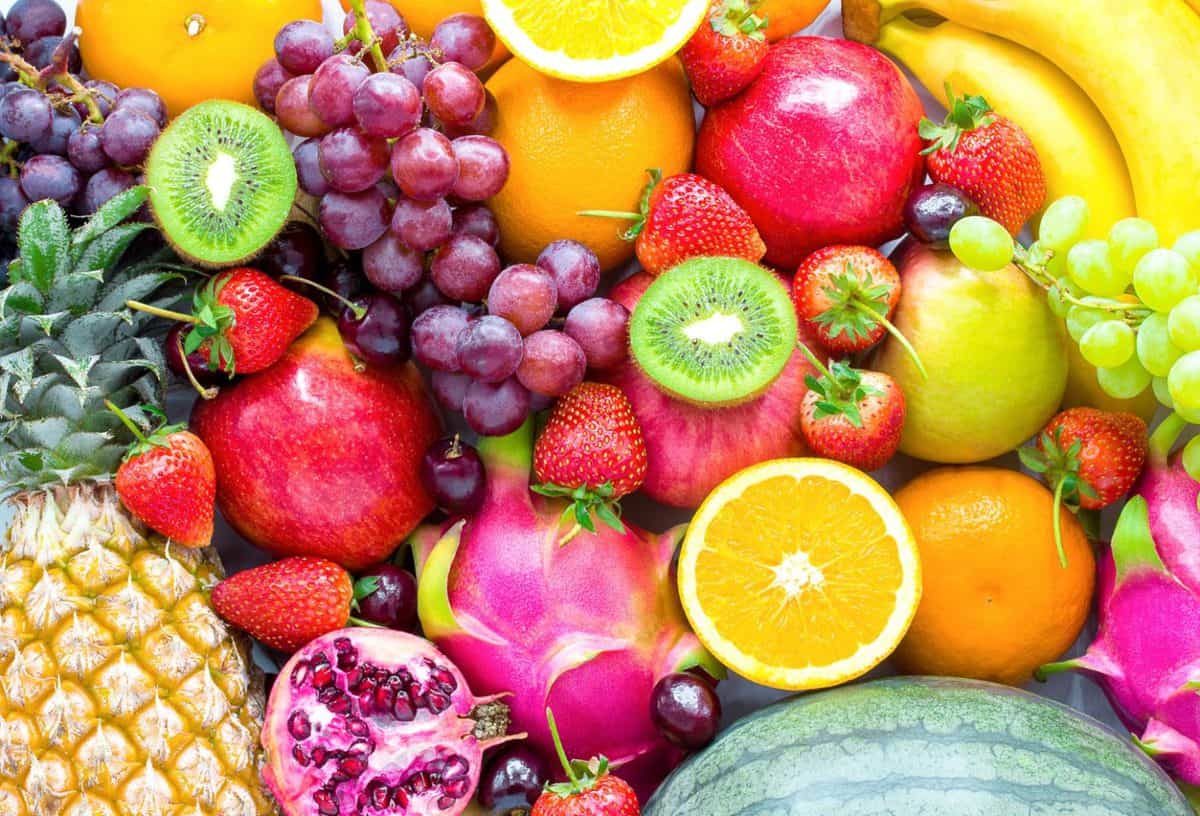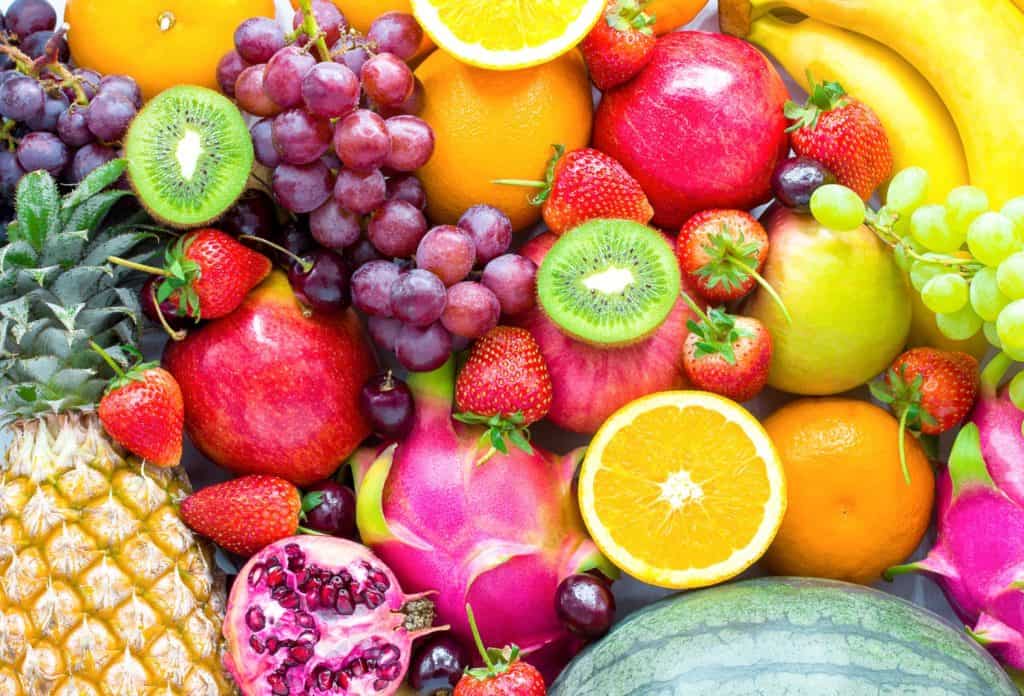 When you eat fruit seasonally, the fruit possesses many more nutrients because the growing conditions are optimal for that specific crop. Furthermore, eating seasonally / locally cuts down on food transit time, allowing the fresh produce to get from the farm onto your plate ASAP, with minimal loss of nutrients. Not only are fruits far more healthy when eaten in season, but they are also far tastier! If you're not able to obtain in-season fruits, then any fruits are still a great option.
You Will Also Need
An inexpensive party tray from Amazon was an invaluable tool for me during my pregnancy. Because of the multiple large cavities, it could hold a ton of fruit! I would frequently load up this bad boy with either fruits or vegetables (as described in Mama's Veggie Platter) so that I'd have plenty of ready-to-eat, fresh and healthy produce at my fingertips.
How to Make Mama's Fruit Platter
When constructing this plate, try to pick as many colors as possible, for an eye-catching and nutrient packed platter. Here, we have blackberries, kiwi, mango, pineapple, ruby red grapefruit, as well as a variety of mixed nuts for some added healthy fats and protein (which support development of baby's brain and eyes).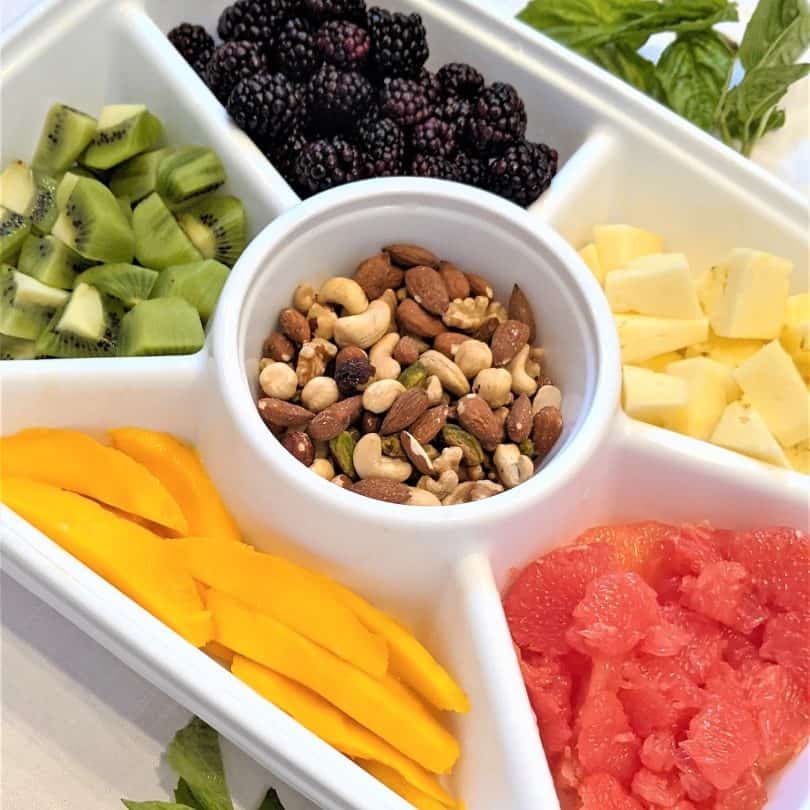 Here are some seasonal fruit ideas:
Winter: grapefruit, orange, clementine
Spring: strawberry, pineapple, mango, apricot
Summer: blackberry, blueberry, peach, plum, raspberry, watermelon
Fall: apple, fig, grapes, pear, pomegranate
Be sure to wash all of the fruits well before using. For any oversized fruits (e.g., melons, stone fruits) slice the fruit into bite-sized chunks. The following are some additional fruit ideas.
Apple
Blueberries
Blackberries
Clementine
Guava
Kiwi
Watermelon
Oranges
Grapefruit
Mango
Pineapple
Cherry
Grapes
Honeydew Melon
Cantaloupe
Kumquat
Pear
Plum
Pomegranate
Raspberry
Starfruit
Pick five and get started today!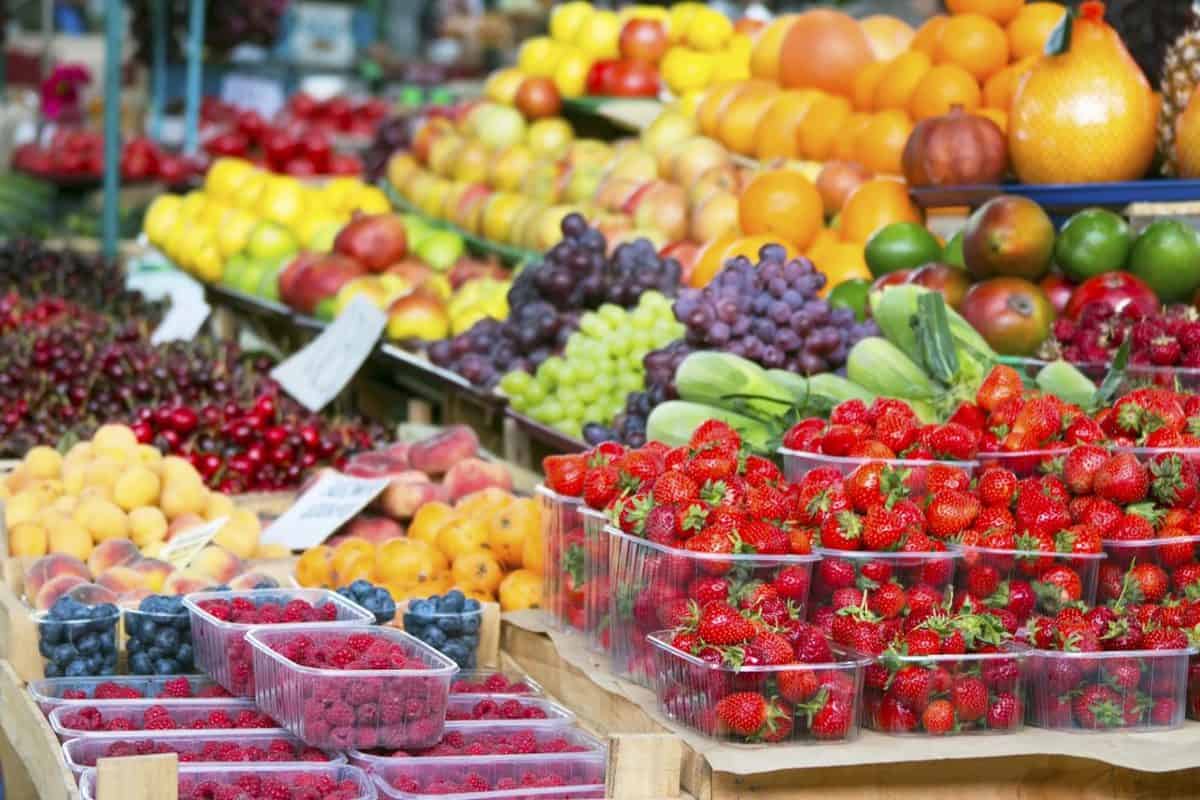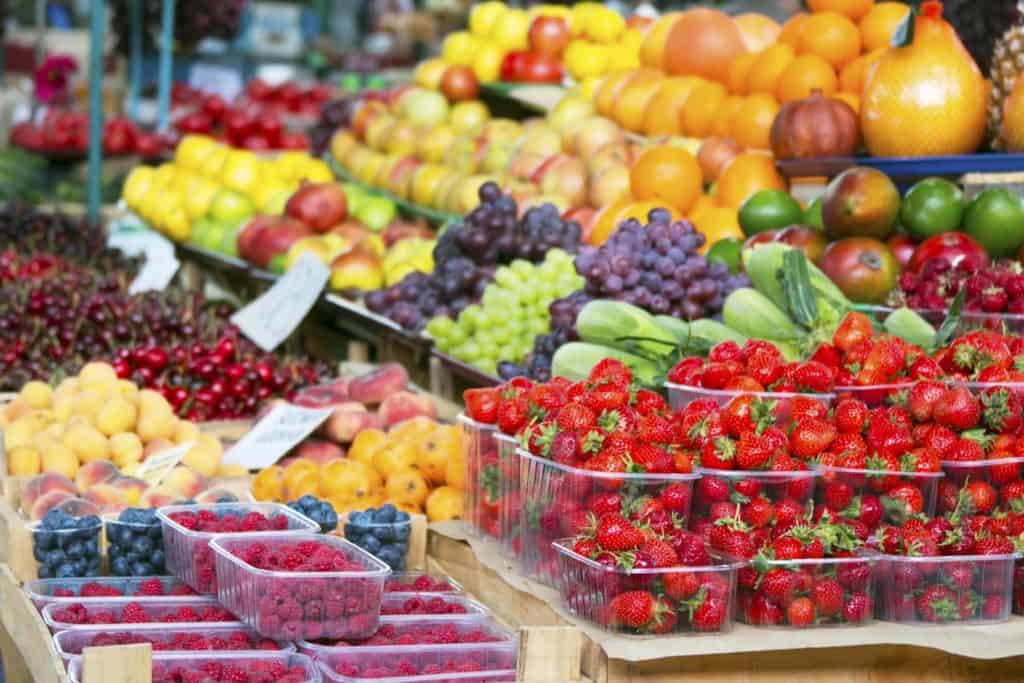 Serving Suggestions and Tips
The platter should last over the course of a few days. Though you may be tempted to, do not eat this in one sitting! Mama's Fruit Platter should be leveraged as a convenient snack option, or as a supplement to breakfast. Consider using this fruit platter as an accompaniment to one of these other pregnancy breakfast ideas: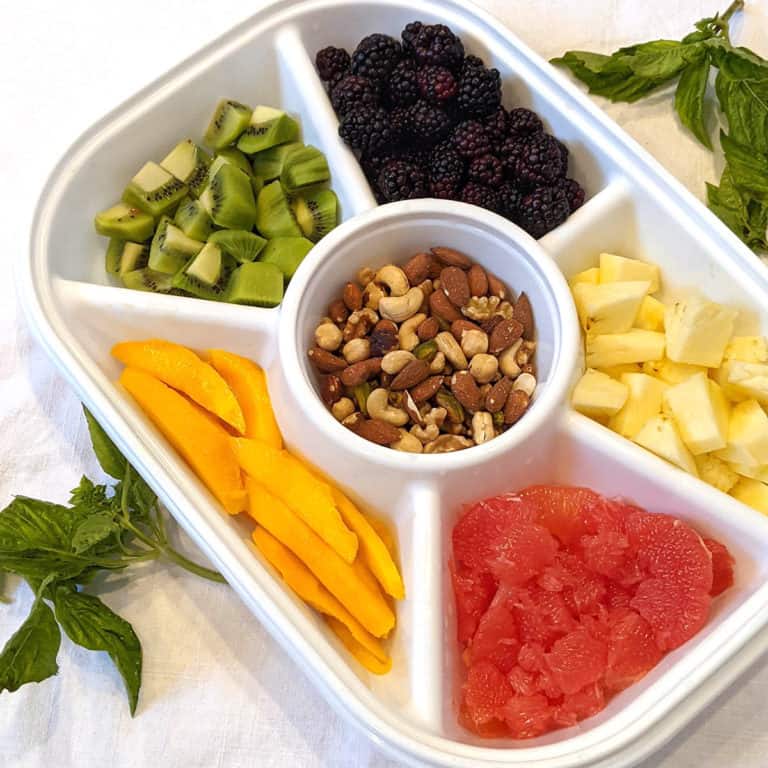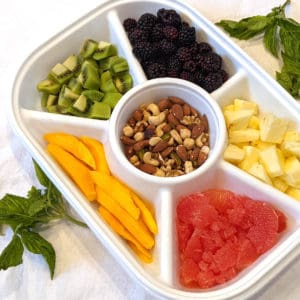 Mama's Fruit Platter
Author:
Sweet and juicy fruit is essential to every pregnant woman's diet. Choose organic fruits if possible.
Ingredients
Winter Fruits
Clementine, Grapefruit, Tangerine
Spring Fruits
Strawberry, Pineapple, Mango, Apricot
Summer Fruits
Blackberry, Blueberry, Peach, Plum, Watermelon
Autumn Fruits
Apple, Pear, Figs, Grapes, Pomegranate
Instructions
Wash the selected fruits thoroughly to remove any dirt or pesticide residue.

For any oversized fruits (e.g., melons, stone fruits), slice the fruit into bite-sized chunks.

Place fruit into divided container, cover, and store in fridge for up to one week (depending on selected fruit).
Notes
*Nutritional information is calculated using online tools and is provided as a courtesy. The values can vary depending on which ingredients and brands are used.